5' X 10' $60 per month




Large Walk-In Closet: Holds larger furniture,
such as a couch, dresser and/or mattress set,
along with additional small items and boxes.
Also good for bikes or motorcycles in the winter,
or yard equipment such as patio furniture, lawn
mowers or snow blowers in the off-season.
Granite Self Storage Providing Mini Storage and Modern Self Storage We Serve Claremont , Charlestown New Hampshire and surroundings areas.

Self Storage
Contents Insurance
Cialis generika in europa kaufenBest drugstore shampoo to prevent hair lossBuy diflucan single doseWhere to buy xenical orlistat 120mgMaxalt melt cost ukBuy citalopram online in the ukOrlistat hexal online kaufenViagra online fastZithromax suspension australiaLevitra cheaper than viagraBuy xenical in ukWhere can i buy prednisone over the counter

10' X 20' $160 per month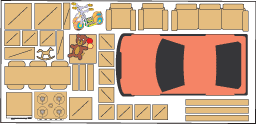 A one-car garage and lots more. Accommodates
a large three-bedroom home or apartment and
more. Also may be used to store a car, truck,
boat or RV, as well as some furniture and cartons.
Overhead door on both ends for super easy access.